"I feel like I'm in a room full of angels," Marc Jaccard, Executive Director of the Henry and William Evans Home, said as he accepted his grant award from the Community Foundation of the Northern Shenandoah Valley (CFNSV).  He was addressing a room full of area nonprofit leaders and CFNSV donors assembled to honor this year's CFNSV grant recipients.
More than 75 donors and recipients gathered for lunch at the Winchester Country Club on Wednesday, September 16 to see nineteen nonprofits receive more than $31,000 in grants from two CFNSV endowments.
Six local organizations received a total of $17,512 from the Cochran Family Youth Fund.  The purpose of the endowment is to improve the quality of life for children and the communities in which they live by providing financial assistance for educational, athletic, academic, social, civic and community-based activities that involve or support children.
The Cochran Family Youth Fund was established by the generosity of Douglas E. Cochran, who lived with his parents and brothers across the street from Handley High School in the mid-1900s and were active in a number of youth groups as well as church and civic organizations in our community.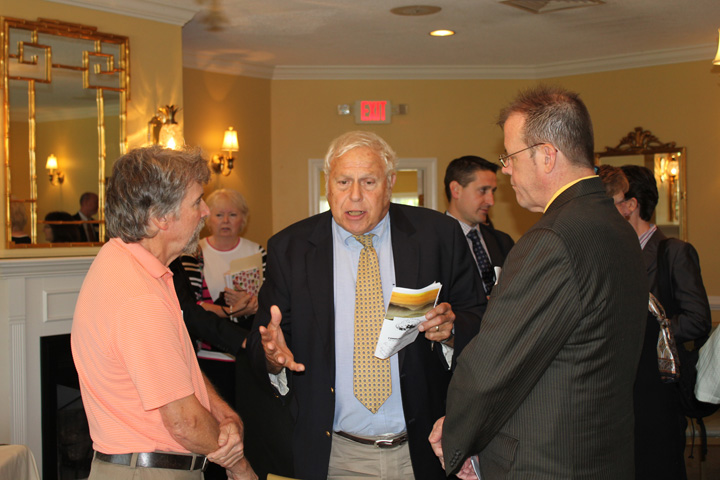 Additionally, fourteen organizations received $1000 grants from the Paul and Martha Rees Fund.  The Paul and Martha Rees Fund was established by BB&T in 2014 in the memory of Paul and Martha Rees to offer annual grants to charitable and nonprofit organizations for the benefit of the people of the Northern Shenandoah Valley.
"Thank you so much to the foundation for that incredible 'Christmas in September' phone call about this grant.  We are very, very excited," exclaimed Regina O'Brien, Executive Director of the Youth Development Center, as she accepted her Paul and Martha Rees fund grant award.  "We appreciate all your support.  We couldn't do it without you."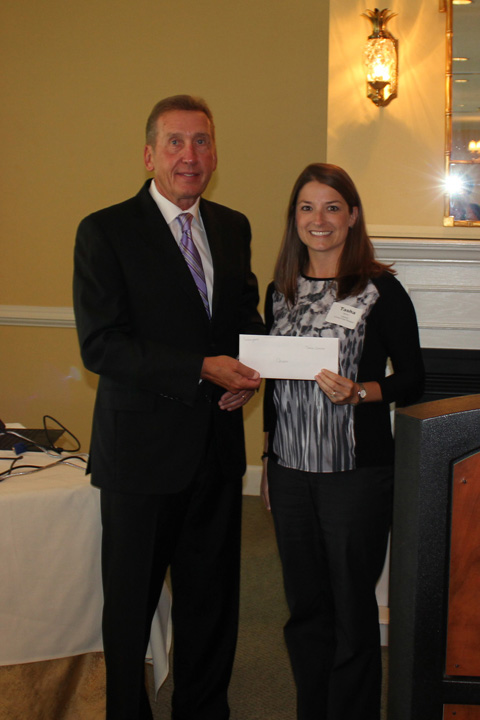 Attendees were also introduced to the two beneficiaries of the 30
th
annual Chain of Checks campaign.  This year's campaign will be "Helping Kids Heal" by funding programs at the ChildSafe Center and Blue Ridge Hospice which help children heal from the trauma of abuse or from the loss of a loved one.  92.5 WINC-FM is holding their annual Chain of Checks match days on December 10 and 11. 
The annual Chain of Checks golf tournament is scheduled for October 12
th
at Rock Harbor Golf Course.
Greg Druehl, CFA and Senior Investment Consultant with Mason Investment Advisory Services, Inc. presented an overview of the CFNSV Fund Portfolio which continues to exceed its target return goal and has now reached more than $1.5 million.
The CFNSV has more than 60 endowment funds that support a wide range of charitable interests.  The organization strives to create a healthy and vibrant community through engaged philanthropy, community knowledge and leadership in the city of Winchester and the counties of Clarke, Frederick and Warren.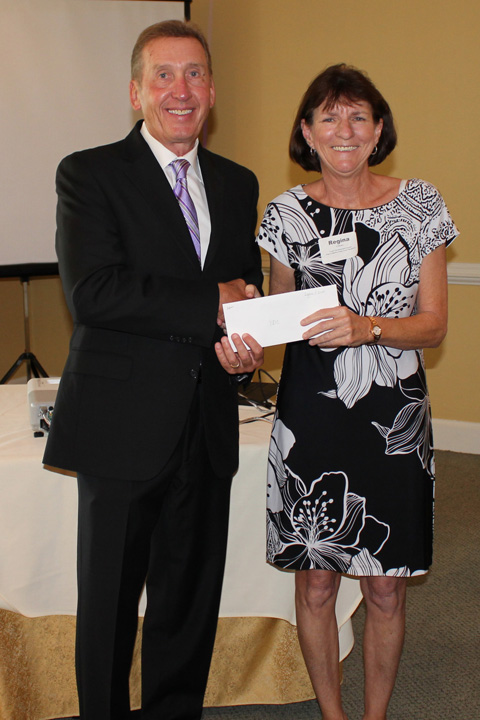 Visit our
Facebook page
for more pictures from the 2015 Thank You Luncheon.