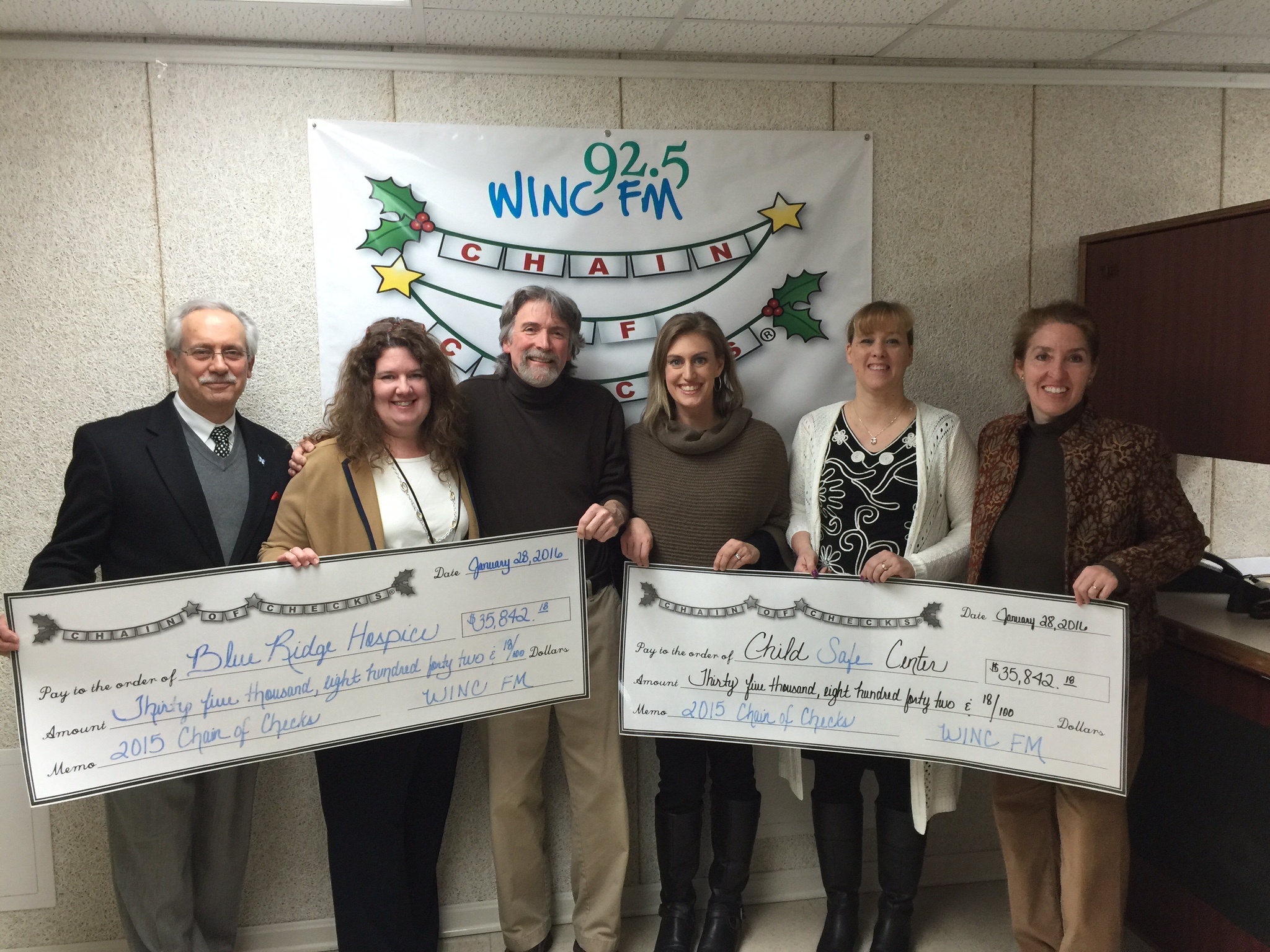 An anonymous couple has challenged the community to raise $30,000 for the Chain of Checks endowment by August 31, 2016.  This Chain of Checks Match Challenge could potentially turn $30,000 in donations into $60,000, and ensure that future generations can experience the joy that Barry Lee, 92.5 WINC FM and the Chain of Checks bring to our community today.
Each year Barry Lee and 92.5 WINC FM reach out to their listening audience to raise funds for deserving nonprofit organizations in our community.  In addition to supporting local charities, a small percentage of the money raised through fundraisers like the Chain of Checks Golf Tournament is placed in an endowed fund.  This year they hope to increase the potential impact of this fund through this match campaign.
Through the Community Foundation of the Northern Shenandoah Valley, the interest earned on this endowment can continue to support children and nonprofits in our community for generations to come without ever depleting the total.
Your gift can be delivered safely and securely right from this website. Visit the donation page and let's make 'match-magic' before the deadline of August 31.  You also can donate by sending a check to CFNSV, P.O Box 2391, Winchester, VA 22604, or by dropping a check off at the radio station.  Be sure to make the check payable to CFNSV and  include "Chain of Checks Endowment" on the Memo line.