As the fiscal sponsor, the Community Foundation of the Northern Shenandoah Valley helped raise more than $100,000 for children in our community during the 2018 Coats for Kids and Chain of Checks campaigns.
Rotary Club of Winchester's Coats-for-Kids project provides new winter coats to children in need. In 2018 this project provided 850 coats through 9 local organizations. The coats are purchased through nonprofit Operation Warm and distributed through local programs that serve children in our community. Q-102 helped raise awareness of the campaign and collected donations onsite at local restaurants in early December.  Funds raised are used to purchase coats needed today and are growing an endowed fund, which will eventually ensure coats are always available for children in need without additional fundraising.  Donations are accepted to the Coats for Kids fund year round and can be made online here:  Coats for Kids Fund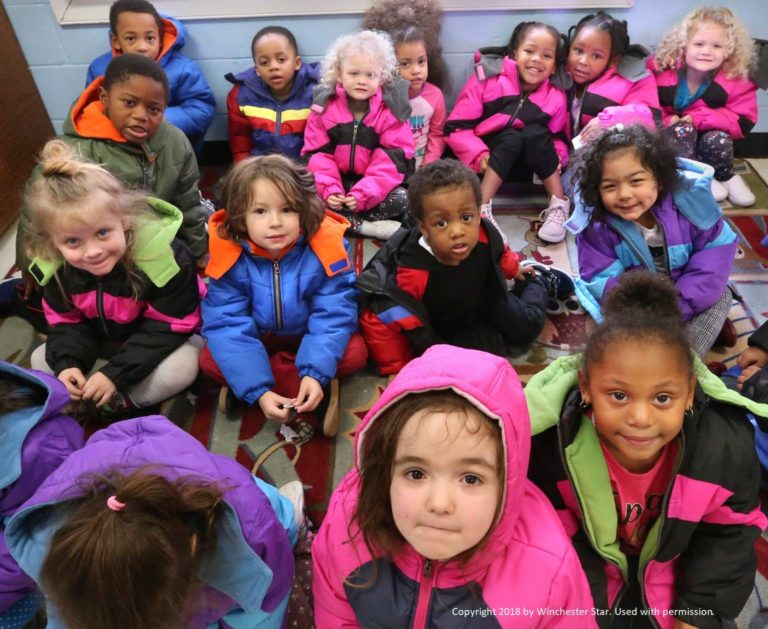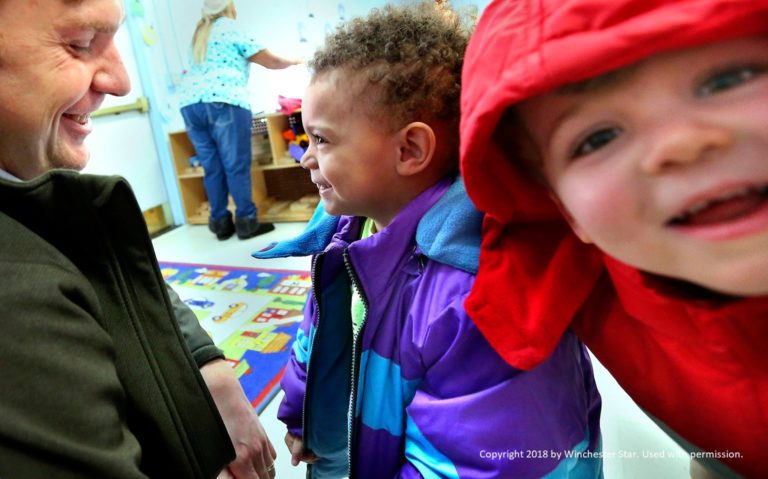 On Tuesday, January 22 Chain of Checks wrapped up their campaign with a check presentation of $82,007.85 to Families Reaching Out Group in support of Froggy's Closet.  Donations will help make a positive difference in the lives of foster children and other children who have been victims of abuse, neglect, or are at-risk.

The grand total includes proceeds from the Chain of Checks golf tournament in October, the opening night of Frederick County Parks' Winter Wonderland, the Clarke County Community Band's Christmas concerts, the Front Royal Oratorio Society's Christmas concert, three movie events at Alamo Drafthouse Cinema, the "50 Friends" collection canisters (change jars to change lives) hosted in area businesses, and the Match Day Radiothon on December 13th and 14th.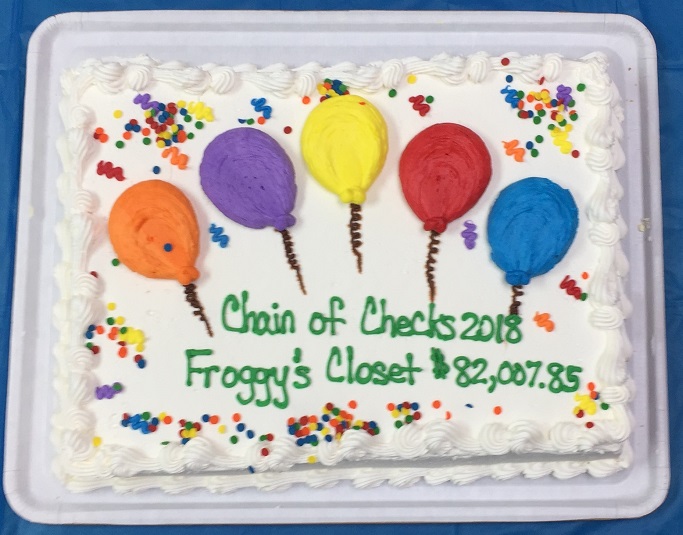 In addition to the loyal listeners that phoned in and made their pledges on line, many schools, civic clubs and business offices brought their collections to the WINC-FM studios during the two-day drive. The Match Day sponsors were Tri-State Nissan (a member of the Marlow Automotive Group), the Bowman-Shoemaker Companies, White House Foods and Bill and Lois Reynolds.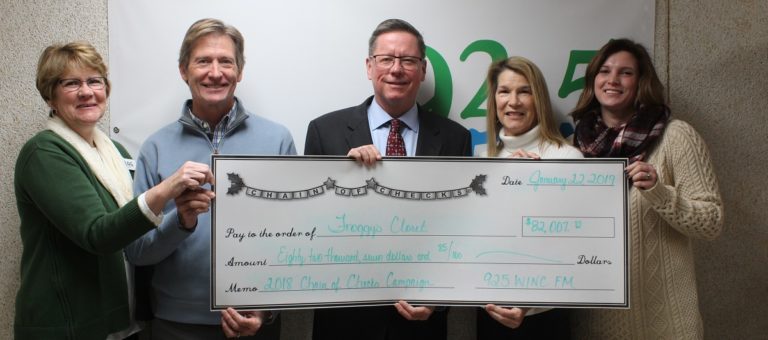 Chain of Checks also has an endowed fund at the Community Foundation that the Chain of Checks committee is helping to grow to ensure Chain of Checks always gives back to our community.  Donations are accepted for the Chain of Checks Endowment here:  Chain of Checks Endowed Fund.
Nonprofits interested in applying to be the 2019 Chain of Checks recipient can learn more here and should establish an account in the CFNSV Grant Portal to ensure they are notified when the 2019 application is available.