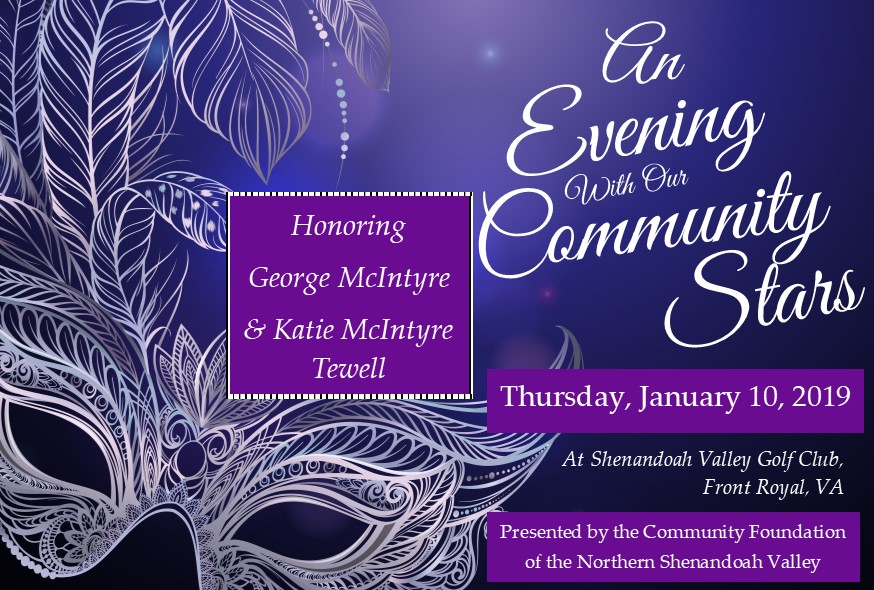 On Thursday, January 10, 2019 we will celebrate George McIntyre and Katie McIntyre Tewell, owners of the The Apple House Restaurant, at our annual "An Evening with Our Community Stars' event. We will honor their family legacy of giving back with an entertaining evening of music, food, drinks, and tributes.
This year's event will take place at the Shenandoah Valley Golf Club beginning with a social hour at 5:30 p.m., followed by dinner and tributes at 7:00 p.m.  We will have a masquerade theme with festive attire.
"An Evening with Our Community Stars" supports our annual campaign, ensuring the Community Foundation of the Northern Shenandoah Valley can continue to grow its programs supporting charitable giving and nonprofits in the Northern Shenandoah Valley.