The Community Foundation of the Northern Shenandoah Valley now serves as the fiscal sponsor for two additional community organizations, the Nonprofit Alliance of the Northern Shenandoah Valley and Sustainability Matters.

The Nonprofit Alliance's mission is to strengthen leadership, promote visibility, and positively impact the nonprofit sector in our region.  Since 2014 they have provided opportunities for nonprofits to learn from each other and from experts in the field. This October they will host the third annual Nonprofit Governance Symposium at Shenandoah University.
Learn more about the Nonprofit Alliance
S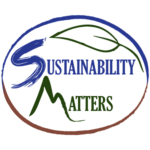 ustainability Matters encourages individuals and organizations to work together for sustainability-oriented education and community building. Themes include sustainable gardening, nature conservation, environmental awareness and animal welfare.  CFNSV's sponsorship of Sustainability Matters will help this new organization as they work toward becoming an independent 501(c)(3) organization, and provides donors in our community a new opportunity to support a broad range of environmental education in the Northern Shenandoah Valley.