On October 16, 2018 the third annual Nonprofit Symposium will welcome leaders from across the region. All directors, Board members and senior leaders are encouraged to attend the symposium held at Shenandoah University's Halpin-Harrison Hall. Created by the Nonprofit Alliance of the Northern Shenandoah Valley, the symposium offers a rich, yet compact learning opportunity for nonprofit leaders.  Moreover, attendees find valuable networking time to meet with one another.  Nonprofit sectors including health, housing, culture, faith-based, education, social services and many more nonprofit interests come together to share common challenges and insights.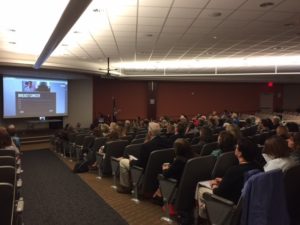 The theme of this year's symposium is "Survival: Navigating Changing Times." Two keynote speakers, Dr. Sherri Yoder and Crystel Lynn Smith will launch the day with their presentation on 12 critical elements to organizational success. Following the keynote will be 5 breakout sessions on topics ranging from leadership development, advocacy, social media advertising, strategic planning tactics to new financial standards impacting nonprofits. The sessions will be repeated allowing participants to attend two breakouts during the morning hours.
Following lunch which is included with registration, will be another keynote presentation made possible by an annual collaboration with the Association of Fundraising Professionals Tri-State Chapter. Jane Stein of JPS Consulting will present "Whining and Moaning and Groaning – Engaging your Board and Volunteers in Fundraising."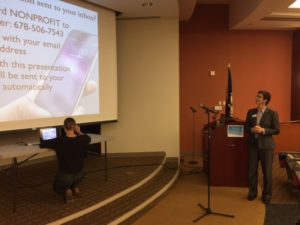 Capping the day at 2:15 p.m. will be a raffle and closing remarks.
Registration commences at 8 a.m. with the program kicking off at 8:30. Fees are set at an affordable rate of $30 per person or $35 on the day of the event. 
About the Nonprofit Alliance:  

The mission of the Nonprofit Alliance is to strengthen leadership, promote visibility, and positively impact the nonprofit sector in our region.  The Nonprofit Alliance is supported by Shenandoah University, including the School of Education and Leadership, Center for Leadership in the Public and Nonprofit Sectors, and Center for Public Service and Scholarship.  The Community Foundation of the Northern Shenandoah Valley is the fiscal sponsor of the Nonprofit Alliance.