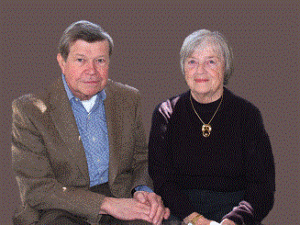 It is with heavy hearts that we share the news of the passing of Robert F. Boxley, Jr. on December 19, 2018. Bob and his wife Genevieve Fox Boxley, who passed away in June of 2017, were early supporters of CFNSV, establishing the Boxley-Fox Endowment Fund in 2005. This fund was established to support cultural life in the region, promote preservation of history in the Valley, and encourage preservation of the environmental quality and natural beauty of the region. Their charitable contributions supported a wide range of artistic endeavors from theatre to architecture and sculpture to music, as well as the acquisition of historic land and other real properties, furniture, papers and art for preservation and public display.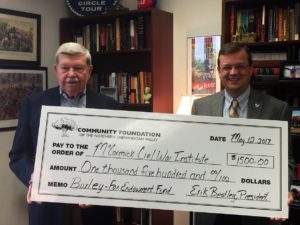 The Boxley-Fox Endowment Fund has awarded more than $12,000 in grants since 2014. In 2017 a grant from the Boxley-Fox Endowment Fund to Shenandoah University's McCormick Civil War Institute (CWI) helped to support the research, writing and installation of a permanent exhibition at the Cool Spring Lodge at the Shenandoah River Campus at Cool Spring Battlefield, giving those who stop by the site more of a real visitors' center experience.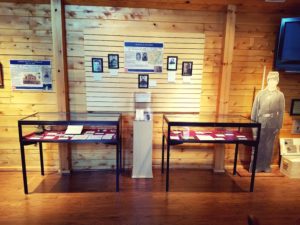 The Boxley-Fox Endowment Fund also has awarded grants to organizations such as the Arts Chorale of Winchester, Barns of Rose Hill, Ft. Edwards Foundation Inc., Kernstown Battlefield Association, and the Winchester-Frederick County Historical Society.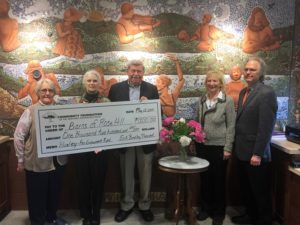 Bob attended many CFNSV events, including the annual Thank You Luncheon and An Evening with Our Community Stars.  His presence will be missed.
We are honored to continue the Boxley's legacy of giving, through the Boxley-Fox Endowment Fund .  Memorial contributions may be made to the Boxley-Fox Endowment Fund, which will continue to support his charitable causes for generations to come.