Our annual Thank You Luncheon gives the Community Foundation an opportunity to thank everyone who supports our nonprofit community and to honor our grant recipients.  More than 75 members of our community gathered for lunch at Shenandoah Valley Westminster-Canterbury on Wednesday, September 21.  Attendees enjoyed lunch and networking opportunities, and fourteen nonprofits receive $26,500 in grants.
Cochran Family Youth Fund
Four local organizations received a total of $11,500 from the Cochran Family Youth Fund.  Established by Douglas Cochran, this fund's purpose is to improve the quality of life for children and the communities in which they live by providing financial assistance for educational, athletic, academic, social, civic and community-based activities that involve or support children.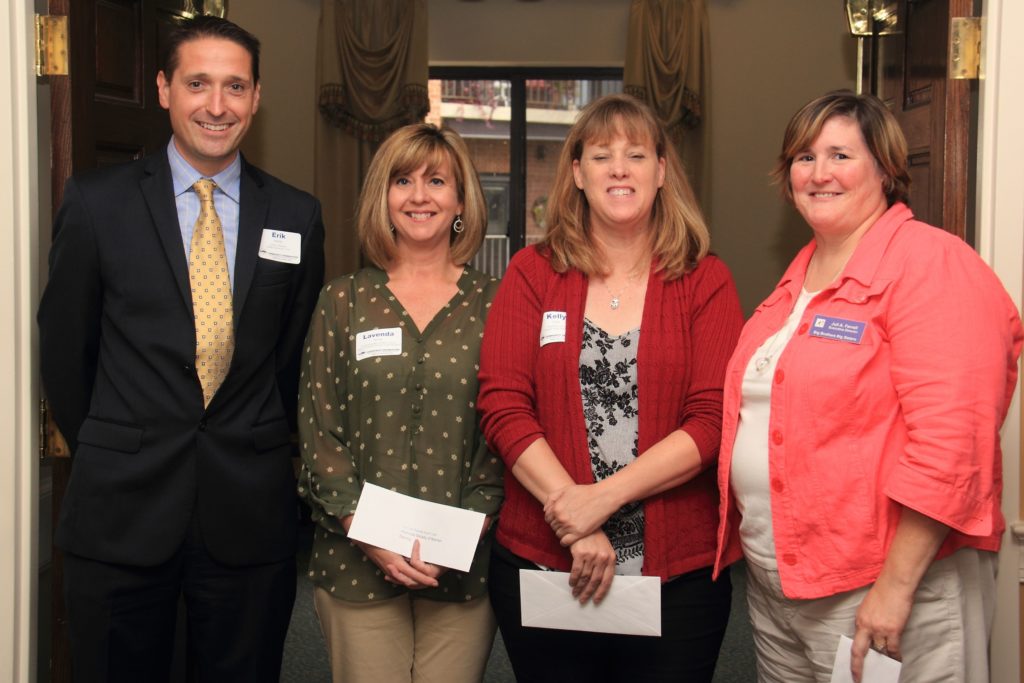 Erik Beatley, CFNSV President, with Cochran Family Fund Grant Recipients Lavenda Denney, Executive Director of the Humane Society of Warren County; Kelly Bober, Executive Director, ChildSafe Center–CAC; and Julianne Ferrell, Executive Director, Big Brothers Big Sisters of Northwest Virginia.  The Shenandoah Valley Westminster-Canterbury Foundation also received a Cochran Grant.
Paul and Martha Rees Fund
Additionally, eleven organizations received a total of $15,000 from the Paul and Martha Rees Fund.  This fund was established by BB&T in 2014 in the memory of Paul and Martha Rees to offer annual grants to charitable and nonprofit organizations for the benefit of the people of the Northern Shenandoah Valley.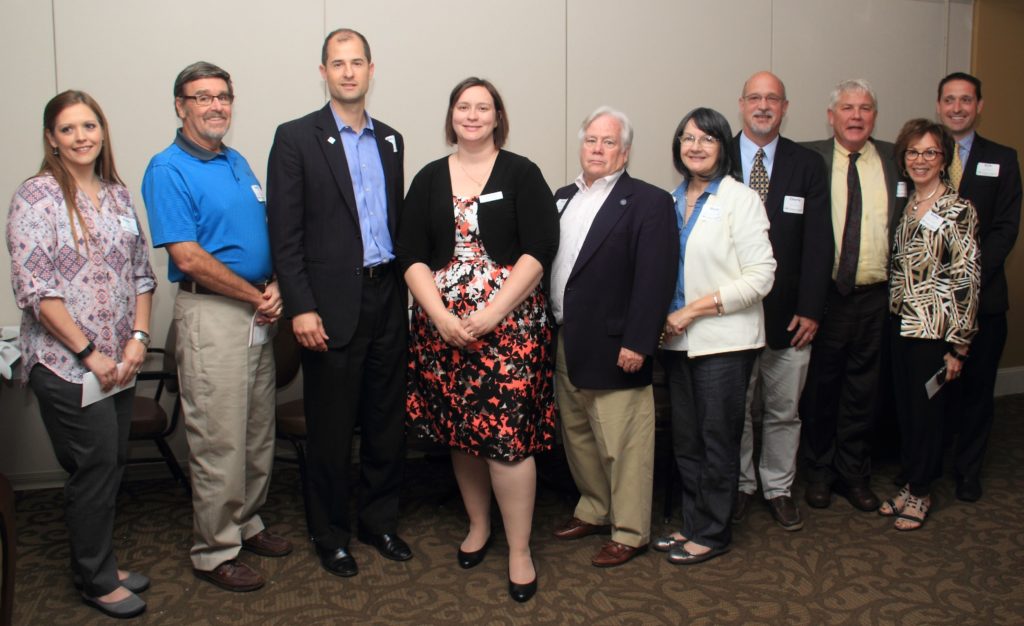 Paul and Martha Rees  Grant Recipients Robin Ramsey, Executive Director of Foundation for Rehabilitation Equipment and Endowment (F.R.E.E.); Dennis Kellison, Director of the School of Education and Human Development, Shenandoah University (for the Nonprofit Governance Symposium); Matthew Peterson, Executive Director, Habitat for Humanity of Winchester-Frederick County; Dina Youtz, Partner Services Coordinator (Lord Fairfax Area) for Blue Ridge Area Food Bank; Peter McCabe, Board Member for Winchester Area Temporary Thermal Shelter (WATTS); Mary Bowser, Board President for Literacy Volunteers Winchester Area; Rev. Dr. Charles Franks, Executive Director of Faith in Action of the Northern Shenandoah Valley; Paul Burkholder, Board Chair for Shenandoah Valley Scholars' Latino Initiative; Kathy Tagnesi, Board Chair for Free Medical Clinic of Northern Shenandoah Valley; with Erik Beatley, CFNSV Board President.  Big Brothers Big Sisters of Northwest Virginia and Shenandoah Area Council, Boys Scouts also received Rees Grants.
Community Foundation Highlights
CFNSV celebrated its participation in two community fundraising campaigns, the Winchester Rotary Coats for Kids campaign with Q102 and the Chain of Checks campaign with WINC 92.5 FM.  A slide presentation provided highlights from the past year, including grants made from the CFNSV's 65 endowed funds, and the impact these funds made to the various organizations.  CFNSV funds returned more than $44,000 to the community between April and June 2016 through scholarships and grants for local nonprofits.
Attendees also enjoyed a video overview of the Community Foundation set to the song "Nothing More" by the Alternate Routes (featuring Ingrid Michaelson).
The Thank You Luncheon was sponsored by the Board of Directors, Allen Properties and H. N. Funkhouser.