Chain of Checks is a unique opportunity for community organizations to receive funds through the Community Foundation of the Northern Shenandoah Valley. This is not your ordinary grant program, but an opportunity to be part of a year-long, community fundraising effort that culminates in a two-day radiothon at 92.5 WINC FM. Learn more about Chain of  Checks.
Grant applicants not only receive funds from the Chain of Checks campaign but have the opportunity to tell their story to the community of WINC listeners. This opportunity to reach such a wide audience is priceless. Selected recipients are active participants in fundraising efforts, helping to spread the word about the various campaign activities, providing volunteers for the radiothon, and providing information, stories, and interviews to share their story with listeners.
Applicants should carefully consider the scope of this campaign as they prepare their Chain of Checks application. Chain of Checks is not looking simply for a deserving nonprofit, as there are so many deserving nonprofits in our community. The committee is identifying nonprofits around which they can create a radio-based, fundraising campaign. Your application should inspire them!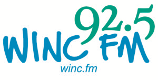 Eligibility  
Nonprofit organizations with dedicated programs that benefit the WINC listening area are eligible to apply. Since the majority of Chain of Checks donors are in the Winchester/Frederick County area, applicants from outside this area should include information about how they can help expand the Chain of Checks donor base in their listening area.
Award  
There is not an established grant value for Chain of Checks. The award is based on the dollar value raised during the campaign. The 2019 Chain of Checks campaign raised $157,223, which was awarded to the Henry and William Evans Home For Children and the Winchester Rescue Mission.
Timeline
 Applications for the 2020 Chain of Checks campaign are now available. The application deadline is 5:00 pm on May 31, 2020.
The 2020 Chain of Checks Radiothon will be conducted on December 17-18, 2020.