Welcome to the Community Foundation of the Northern Shenandoah Valley. We are one of more than 800 similar tax-exempt public charities throughout the United States that work to make our communities better places to live and work. We are a local organization managed by residents of the community who have in-depth knowledge as to needs and causes. And we are led by a board of directors who have a vested interest – both for now – and in our future.
The Community Foundation was created by, and for, the people of the City of Winchester, and the Counties of Clarke, Frederick and Warren in 2001. We exist to improve the quality of life for all of our citizens, now and for generations to come, by building community endowments, streamlining annual giving, strengthening nonprofits, addressing needs through grant making and providing leadership on key community issues.
The Community Foundation of the Northern Shenandoah Valley… looking forward – by giving back.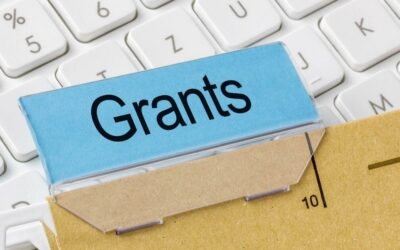 This year the CFNSV is combining five competitive grants into one grant process named "2023 CFNSV Competitive Grants." Just one application needs to be submitted to be considered for funding from all five of the participating funds. The funds included are the Cochran...
read more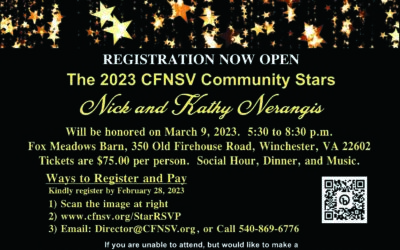 Join us as we celebrate Nick and Kathy Nerangis with a Gold Star-studded event. We will honor their family legacy of giving back with an entertaining evening of music, food, drinks, and tributes. Time: 5:30 PM Social Hour; 6:30 – 8:30 Dinner and Tributes All proceeds...
read more