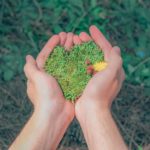 The majority of grants are not competitive. Donors designate the recipient at the time they create the fund, or else fund advisers recommend grant recipients from donor advised funds. However, CFNSV currently helps to administer a competitive grants program each year from these funds: Boxley-Fox Endowment Fund, Chain of Checks, Cochran Family Youth Fund, Community Future Fund, and Paul and Martha Rees Fund.
 Learn more about these grant opportunities.
We notify all account holders in our Grant Portal when new grant opportunities arise.  Eligible nonprofits should ensure they have an account in our Grant Portal to ensure they are notified of future grant opportunities.  Visit the Grant Portal page for more information about the portal and links to instructions and tutorials.
All grants and distributions must be made to qualified nonprofit organizations.  Review the Grant Eligibility quiz to ensure your organization is eligible.  You should also review the criteria for each grant program prior to applying to ensure your organization meets the grant criteria for that grant.
For guidance in completing a grant application, please watch this informational video.