Join us on Thursday January 12, 2017 at Millwood Station Banquet Hall for our second annual celebration of our community stars, those individuals who help to light up our community. This year we will honor Barry Lee and Mary Bowser.
About Barry Lee and Mary Bowser
For more than 30 years Barry Lee has invited us all to be part of his extended family on the WINC Wake-Up Show on 92.5 WINC-FM. There, in 1986, he started the Chain of Checks, the annual campaign that has given back more than $1.2 million to community nonprofits. Barry's wife, Mary Bowser, is an educator and passionate advocate for literacy. She currently serves as President of the Literacy Volunteers Winchester Area board. Together they make our community better each and every day. We are planning an evening to celebrate their accomplishments and to continue to grow the future of the CFNSV and our community.  Proceeds from the evening's festivities will support the CFNSV Annual Campaign.
Event Details and Reservations
An Evening with our Community Stars  will take place at Millwood Station Banquet Hall, 252 Costello Drive, Winchester, VA on Thursday, January 12, 2017.  The Cocktail Hour will begin at 5:30 with music provided by the Robert Larsen Trio.  A Dinner catered by Downtown Catering Company will begin at 6:30, and tributes will follow.  Seats at the celebration are $75 per person.  Advance reservations are required by 1 p.m. January 9. 
2017 Community Star Sponsors
Thank you to all of our sponsors who help to make this evening possible.  Community Star sponsorships are still available.  Click here to learn more about Community Star sponsorships.
Platinum Sponsors

Tom and Sharon Byrd
Gold Sponsors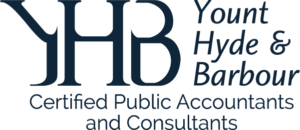 Silver Sponsors


Steven and Teresa Cluss
Byron Brill and Kathy Kanter
Bronze Sponsors
Bank of Clarke County
John D. Copenhaver and Marsha Childs
Mason Companies
Christopher "Kit" Molden
Shenandoah Valley Westminster-Canterbury
Tech Team Solutions, LLC
The Winchester Group, Inc.
United Bank
Valley Proteins, Inc.
Wells Fargo Advisors
WINC 92.5 FM