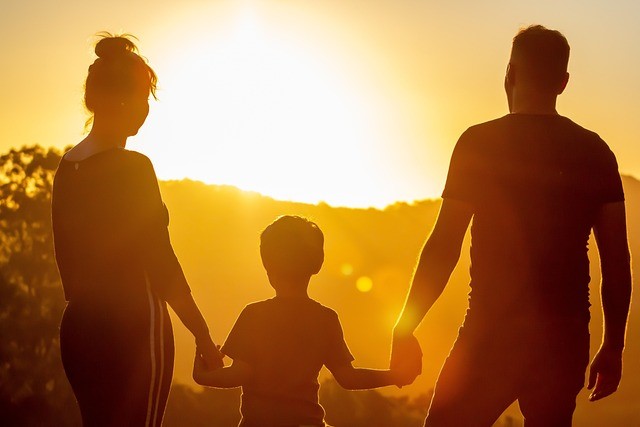 Over the years, you've probably taught your young children, grandchildren, nieces, and nephews lessons along the lines of "share and share alike" and "better to give than to receive." But how do you transition these lessons into more concrete instruction about charitable giving, without risking the youngest members of your family becoming overwhelmed or bored? And how can you make those lessons effective as children grow older?
To inspire teenagers and young adults, consider tapping into an increasingly popular topic among younger generations, which is the notion of "purpose." "Finding one's purpose," in the context of both personal lives and careers, is also a concept that can unite generations within a single family. The overarching purpose of giving can be framed as making the world a better place or strengthening the community. This translates nicely for youths who are seemingly always asking, "Why?"
Teaching young children about philanthropy can be a little tricker. Indeed, many donors and fund holders at the community foundation have expressed an interest in learning how to do this. Here are a few principles that might help. And, as always, reach out to the team at the community foundation for ideas related to your own particular situation.
Positive reinforcement is a must.
As with any successful learning experience, positive reinforcement is a must in teaching the values of charitable giving. In particular, you may want to consider reinforcing that every charitable gift is good regardless of the profile of the giver, the size of the gift, or the nature of the recipient. Positive reinforcement in charitable giving is effective because it first engages the charitable giver's own understanding of what it means to be philanthropic—from the giver's own perspective–even if that giver is very young. So when your school-age children or grandchildren are raising money for a charity through a school fundraiser, throwing coins into a fountain to support a local children's hospital, or donating gently-used toys and clothing, make sure you let the child know that these gifts really do make a difference.
Charitable giving can be defined expansively and inclusively.
When you're talking with a 10-year-old, conversations about giving back are most productive when they go well beyond discussions about big checks written to highly-visible organizations. You may find it helpful in your conversations to cast a wide net around the definition of what it means to be charitable, often including things like adopting an older dog who needs a home, turning off lights to help the environment, cooking dinner for neighbors in need, helping to pay a family member's medical bills, and recycling aluminum cans. Your enthusiasm during the conversation will be contagious as you convey the opportunities. The world is full of good deeds waiting to be done!
Tap into what the child cares about.
How do you know what charitable causes might inspire the young children in your life? Ask! You're likely to hear things like animals, moms, friends, family, trees, school, reading and writing, having a home, finding missing people, helping to rescue victims of natural disasters, and having clean air and water. Any one of these elements gives you a fantastic opening for further dialogue, especially when you start that conversation based on the lens through which children see the world in their everyday lives and identify the needs within it. Charitable giving opportunities are abundant!
Understand that children have a power and direction all of their own.
Even 10-year-olds these days are assertive, aware of news and world affairs, and most importantly, digital natives. They like to figure things out on their own. With the tiniest bit of guidance and a lot of encouragement, their ideas go a long way. Let a child's interests guide your lesson on giving. You do, however, have a strong power of suggestion as an adult. Kids do not necessarily know how to find the exact names of charitable entities, and they certainly do not know what "501(c)(3)" means, but they remember a place after they're told it does lots of good for people.
Keep it short and keep it mutual.
The children in your life are brilliant, wonderful, and perceptive, but they do have short attention spans. Make the lessons informal, spontaneous, and flexible, and create plenty of opportunities for storytelling and game time. Children have a story for everything, and they love to share. Let them talk about how they feel. Let them tell you how, where, and why they want to give.
Take action! 
Finally, don't just talk–take action! For children with a grasp of money, charitable values can be taught through allocations. For the youngest, that may be from a weekly allowance or earnings from performing household chores. For the more experienced, allotments can come from after-school or summer job earnings. Giving can be highly interactive or participatory. For example, parents can show children the causes they support or suggest potential grantees based on the child's interests, and let them choose. Parents can also show them how a gift can be easily made from the family's donor-advised fund at the community foundation, which offers many benefits and can often be named to include names of the child or children.
At the community foundation, we're here to help your family–even its youngest members–convert ideas into reality for the causes they care about the most.